At Reclaimed our reclaimed parquet flooring is still as popular as ever. One of the more interesting applications its being used for amongst designers is a wall cladding material. Parquet looks mighty fine a vertical plane. You'd be creating a work of art not a wall. For inspiration follow link to images. This image shows English Oak Parquet.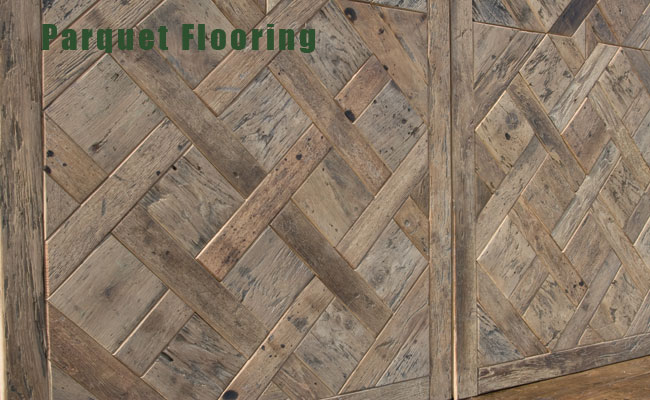 English Oak has lots of character, a light pale honey brown colour with contrasting grain. A lovely parquet, hard wearing and suitable for a period house as a floor.
The benefit of reclaimed parquet is that you know that it has been used successfully before! Parquet flooring was made from good, slowly grown timber. Therefore the character of the wood is exceptionally good as well the quality of reclaimed parquet flooring.
Reclaimed parquet is sustainable green flooring. Many of these reclaimed blocks are made of are wood species which are no longer commercially available. This makes these reclaimed parquet blocks a rare precious resource proudly being used again for reclaimed wood Flooring.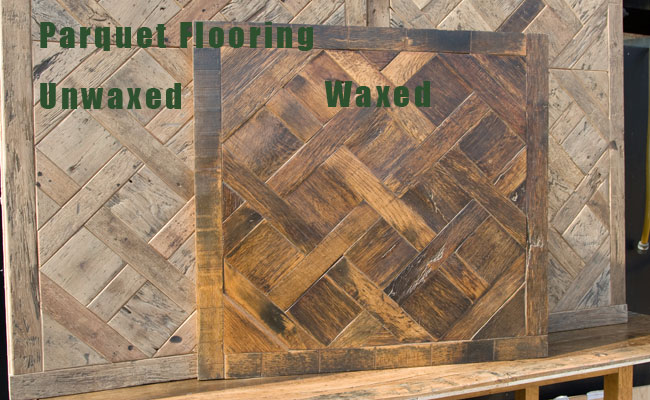 The various species have differing densities. Consequently energy efficient under-floor heating systems can have reclaimed parquet on top. If you want to try reclaimed parquet with under-floor heating you should consider the denser tropical hard-wood types and those categorised as having minimal movement in service
At Reclaimed we grade the blocks onto pallets, according to size and species. Quite commonly the size can vary by a few millimetres and this is called differential wear which is to do with the 'footfall traffic' over particular parts of the floor area. The sanding process will even out the differential.
Sometimes the underside of the parquet tiles have bitumen on them. Reclaimed advice clients to use a professional wood flooring adhesive to bond and join with the bitumen. The adhesive we recommend is used by professional fitters. The blocks may have age marks, furniture scratches or shoe scuffs, which is to expected with reclaimed parquet Flooring. On fitting of the reclaimed parquet floor the majority of minor faults will be sanded out. The reclaimed parquet flooring will have the character of an old piece of much loved furniture
The blocks we supply will be perfectly useable. Either for the main part of the floor, or cut for edges. Reclaimed store our pallets in the dry undercover. However your parquet blocks will need to acclimatise in their new home. They should be stacked in the area that they are going to be fitted for several weeks.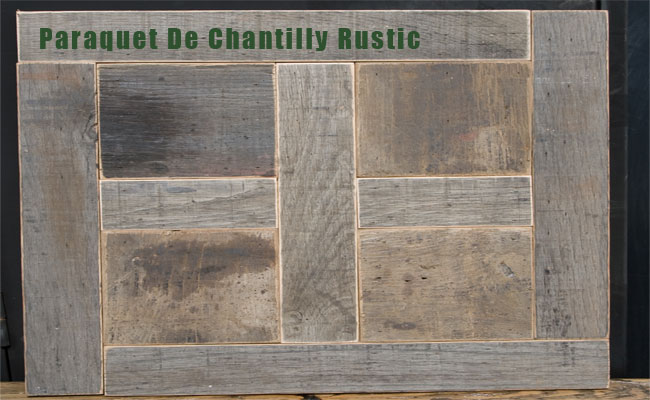 Character French inlaid Parquet floor
Antique French oak parquet de Versailles
Antique oak parquet de Versailles Panels
Antique Douglas Fir Parquet
Burmese Teak Reclaimed parquet
American Oak Tiles
Pitch Pine Reclaimed Parquet
Panga Panga Reclaimed Parquet